32bit Microcontronllers/MCU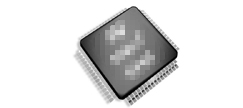 A microcontroller (or MCU for microcontroller unit) is a small computer on a single integrated circuit. In modern terminology,
it is similar to, but less sophisticated than,
a system on a chip or SoC; an SoC may include a microcontroller as one of its components.
A microcontroller contains one or more CPUs (processor cores) along with memory and programmable input/output peripherals.